Class A
The White Stone business center is located in the White Square business district. The business center's key tenants are major international and Russian companies such as Slavneft, LG Electronics, Weatherford, Regus, Bacardi, Geometry Global, Yves Rocher.
In 2019, the building was certified according to the BREEAM international environmental certification standard. Part 1 – Good, Part 2 – Very Good.
O1 Standard services:
Operation and maintenance
Commercial management of the facility
Infrastructure management
Organizing the operation of tenant offices.
Client: O1 Properties
Website: www.whitestone.o1properties.ru
About the complex
Address: 4, 4thLesnoy Lane, Moscow
GBA: 49 520 sq.m.
NRA: 39 698 sq.m.
Parking: 349 parking lots
---
Management Office
Phone: +7 495 775 44 89
Email: whitestone@o1standard.ru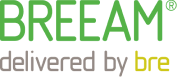 Certificate holder