Class B+
The LeFORT business centre is located on Elektrozavodskaya Embankment in east-central Moscow. The complex uses the site of a former silk manufacture and several of its 10 buildings date from turn of the 19th and 20th centuries.
LeFORT has well-developed on-site amenities, including a Gold'sGym fitness centre, a bank branch and retail zone. The grounds include green recreational zones.
Key tenants of the business centre are Agropromcredit Bank, Olympus, CIAN (Russian real estate brokerage), DPD and Avon.
LeFORT is certified under the BREEAM international standard for environmental performance of buildings (Part 1, "Very Good"; Part 2, "Very Good").
Services provided by O1 Standard:
Operation and technical support.
Commercial management.
Management of amenities.
Organizing operation of tenant offices.
Client: O1 Properties.
Web-site: http://www.lefort.o1properties.ru/
About the complex
Address: 27 Electrozavodskaya street., Moscow
GBA: 60,637 sq.m.
NRA: 55,376 sq.m.
Parking: 746 parking lots
---
Management Office
Phone: +7 495 725 55 67
Email: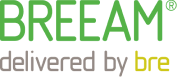 Certificate holder