Class A
The Lighthouse business centre is located on the inner side of the Garden Ring, between Dobryninskaya and Paveletskaya metro stations, in one of the best established business districts of the Russian capital.
Key tenants are O1 Properties, McDonalds, Fitch Ratings and KIA Motors.
Lighthouse hosts a variety of restaurants and retailers: the Tot Yeshcho Gus gastrocafé, Fox Light coffee shop and canteen, Republica fitness club, a branch of the Russian Agricultural Bank, Mood's Hair beauty salon and N.A.I.L.S. nail studio.
The business centre is certified under the BREEAM international standard for environmental performance of buildings (Part 1, "Very Good"; Part 2, "Good").
Services provided by O1 Standard:
Operation and technical support.
Commercial management.
Management of amenities.
Organizing operation of tenant offices.
Client: O1 Properties.
Web-site: http://www.lighthouse.o1properties.ru/
About the complex
Address: 26 Valovaya Str., Moscow
GBA: 42 856 sq.m.
NRA: 27 426 sq.m.
Parking: 367 parking lots
---
Management Office
Phone: +7 495 540 00 90
Email: lighthouse@o1standard.ru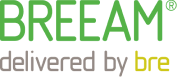 Certificate holder