Class A
One of the best-known business centres in Moscow, located in walking distance of Belorusskaya metro station, White Square gives its the name to a whole business district. Tenants at the business centre are large Russian and foreign companies, including PWC, Deloitte, BNP Paribas, Samsung Artificial Intelligence Center and others. The ground floor features a retail zone, and the complex also its own outdoor space with a fountain and works of contemporary art.
Services provided by O1 Standard:
– Operation and technical support.
– Commercial management.
– Infrastructure management.
– Organizing operation of tenant offices.
Client: O1 Properties
Business centre website: http://whitesquare.o1properties.ru/
Web-site: http://whitesquare.o1properties.ru
About the complex
Address: Moscow, Lesnaya d. 5
GBA: 110 838 sq.m.
NRA: 76 407 sq.m.
Parking: 840 parking lots
---
Management Office
Phone: +7 495 730 88 68
Email: whitesquare@o1standard.ru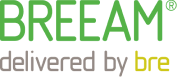 Certificate holder